Overview
ALSA publishes a variety of guides, journals and compilations across a great number of categories. This page serves to highlight both recent publications from ALSA, as well as great publications from member organisations.
Our Publications
The ALSA Academic Journal is a compilation of the very best submissions to the annual ALSA competitions. This includes the National Essay Competition and the Paper Presentation.
In the 2018 ALSA Academic Law Journal, you can also find a submission from the Asian Law Students' Association.
In 2011, the Australian Parliament passed legislation allowing universities to charge a fee for student services and amenities of a non-academic nature, which can then be spent on non-academic aspects (e.g. recreational activities, child care, etc.)
In 2018, Council identified a lack of transparency in the distribution of SSAF and that law societies faced difficulties in gaining SSAF funding for their activities. In response to this, the education portfolio undertook an investigation of the SSAF reporting process across Australian universities and reached out to the Department of Education for information on SSAF.
This guide is intended to provide initial guidance to LSS/As about obligations on institutions under the SSAF framework, and how to navigate discussions with individual universities and the Department of Education.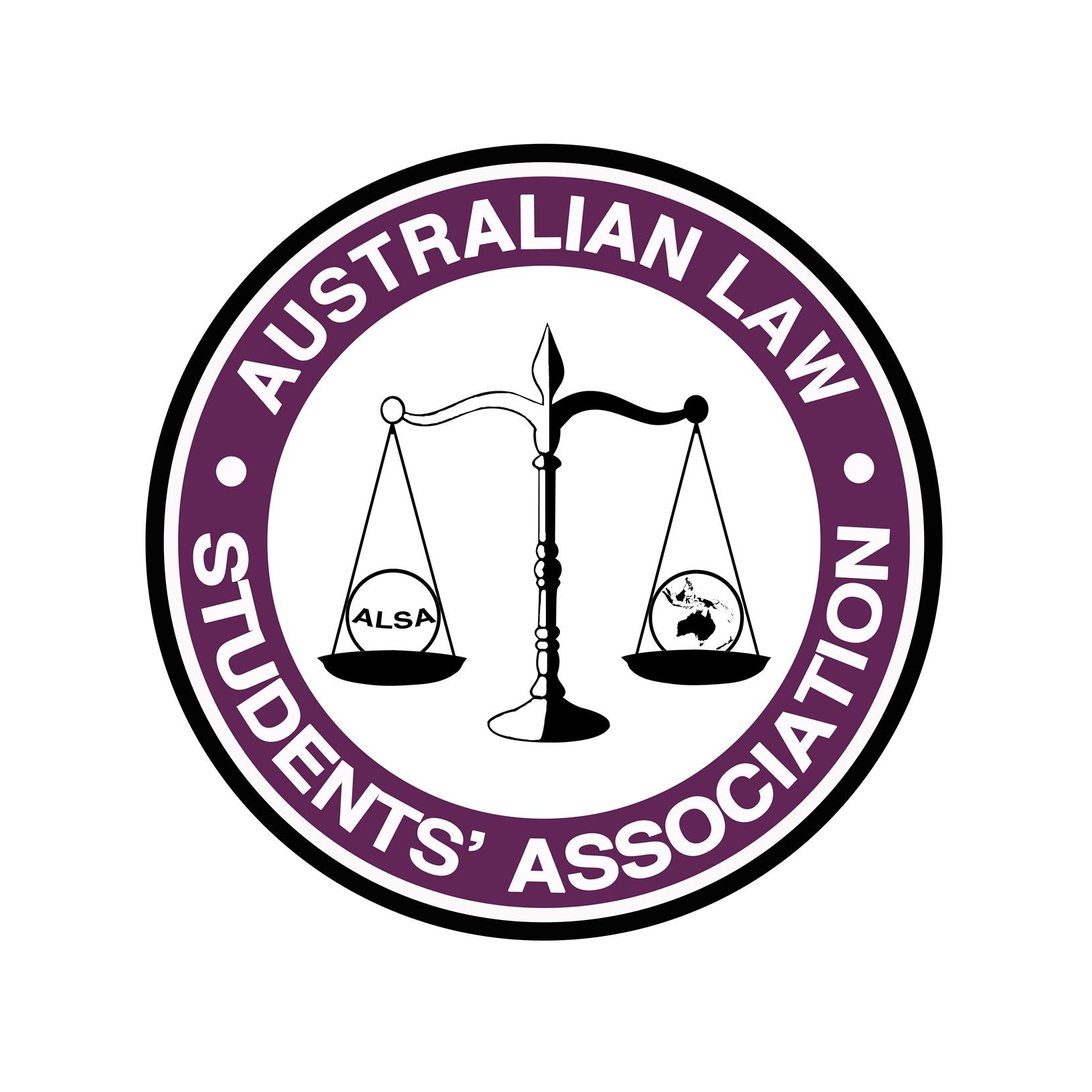 The job climate for Australian law students and graduates is an ongoing concern for ALSA due to the market competitiveness of gaining a legal internship. Students have experienced pressure to undertake unpaid internships to gain the experience they desire and compete for a pathway into the legal industry. Graduates have also experienced pressure to undertake unpaid internships as part of the requirements of a Practical Legal Training ('PLT') Program to become admitted as a lawyer.
—-
The contents of this policy are provided for informational purposes only. The contents do not constitute legal advice, are not intended to be a substitute for legal advice and should not be relied upon as such. Formal legal advice or other professional advice should be sought in relation to any particular matters you or your organisation may have.
The Australian Law Students' Association ('ALSA') is not liable for any act or omission in the preparation of this policy. ALSA does not accept any liability to any person for the information (or the use of such information) which is provided on this website or incorporated into it by reference.
Law students are advocates in training. We are learning how to locate the law, to critique it, and to change it.
At times, this may place student law society/association executives in a difficult position. While primary role should be to serve the interests of their members, this may put them in a situation of conflict, where there may be pressure from the law school or university generally.
This Guide draws upon the expertise of numerous Australian law societies and associations to recommend how to proceed when an issue arises.
The Guide aims to clarify the different clerkship programs across Australia and provide as much information as possible to law students before applying.
It is also designed to work alongside and complement local Law Student Society or Association clerkship and careers guides. We encourage law students to refer to this guide to obtain an overview of the clerkship program structures before drilling down their search in a particular State or Territory.
This Guide explains the structure of the clerkship programs around the country with detailed sections for each State and Territory, including a firm directory and a general FAQ section.
The ALSA Student Judges Guide is a resource to be used by ALSA Conference Judges and internal LSS/LSA competition judges alike. It covers the details, nuances and scoring notes of the five major legal completions: Championship and IHL Moot, Negotiation, Client Interview and Witness Examination.
What you will find in this journal is not what you may expect, it is not a peer reviewed publication, rather it is a compilation of the very best submissions to the annual ALSA competitions. This includes the National Essay Competition, and the Paper Presentation - above all else, the 2017 ALSA Academic Law Journal stands as evidence to the hard effort of Australian Law students.
The Judges' Associateships Guide covers the role of an associate, records of former associates' experiences, records of judges' experiences with their associates and application tips. Most importantly, the Guide collates the details about how to apply for an associateship in every State and Territory in Australia.
 
If you're unsure of what internships and experiences are available, want more information on exchange programs, or curious as to how someone can practice the law in a foreign country, this is the guide for you!
It also details how to apply for the many scholarships that are available to students looking to study overseas.
It builds upon previous guides, and can take someone through opportunities from 1st year all the way to after graduation.