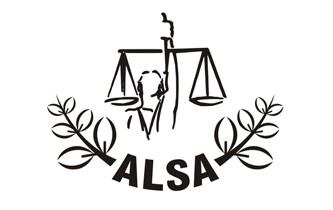 Asian Law Students' Association
The Asian Law Students Association is a rising student organization with great developmental potential, and its influence in Asian law students is constantly growing. It is composed of 10 membership countries and regions, including China, Hong Kong, Indonesia, Japan, Korea, Philippines, Singapore, Taiwan, Thailand, Malaysia and so forth.
European Law Students' Association
The European Law Students' Association (ELSA) is an international, independent, non-political, non-profit making organisation run by and for students and recent graduates, who are interested in achieving academic and personal excellence in addition to their legal or law-related studies at university.
ELSA aims at providing its members a platform to develop their existing skills and acquire new ones, to interact with fellow students and experienced practitioners from different states and legal systems around Europe, and to be equipped for a professional life in an international environment, through mutual understanding, intercultural cooperation and the large variety of activities and projects the Association offers.
New Zealand Law Students' Association
The New Zealand Law Students' Association (NZLSA) is the parent body of the six on-campus Law Student Societies in New Zealand and is charged with the responsibility of coordinating the activities of these six societies. Upon enrolling as a law student, a student automatically becomes a member of the NZLSA. In this way, the NZLSA is the national body representing the interests of all law students throughout New Zealand.
ALSA enjoys a close relationship with the New Zealand Law Students' Association (NZLSA). Australian and New Zealand LSS's exchange information about their activities and provide assistance where information is sought about particular initiatives or concerns. The ALSA-NZLSA Memorandum of Understanding (MoU) records our commitment to continuing and developing the relationship. This MoU records a commitment to exchanging publications, access to e-mail lists and links to web pages, and information exchange including minutes of Council meetings and member reports. The Memorandum also makes a commitment to inviting the New Zealand law schools to participate in the Annual ALSA Conference and extends an invitation for the NZLSA President to attend all ALSA Council meetings and vice versa.
International Law Students' Association
The International Law Students' Association (ILSA) is an organisation for law students interested in the field of international law. Its head office is in Washington. ALSA signed a Memorandum of Understanding with ILSA in 1997.
ILSA is also responsible for running the worldwide Jessup Mooting Competition. Australian universities have a history of success in this competition, having won the international round on several occasions.